Get Outside in Monterey!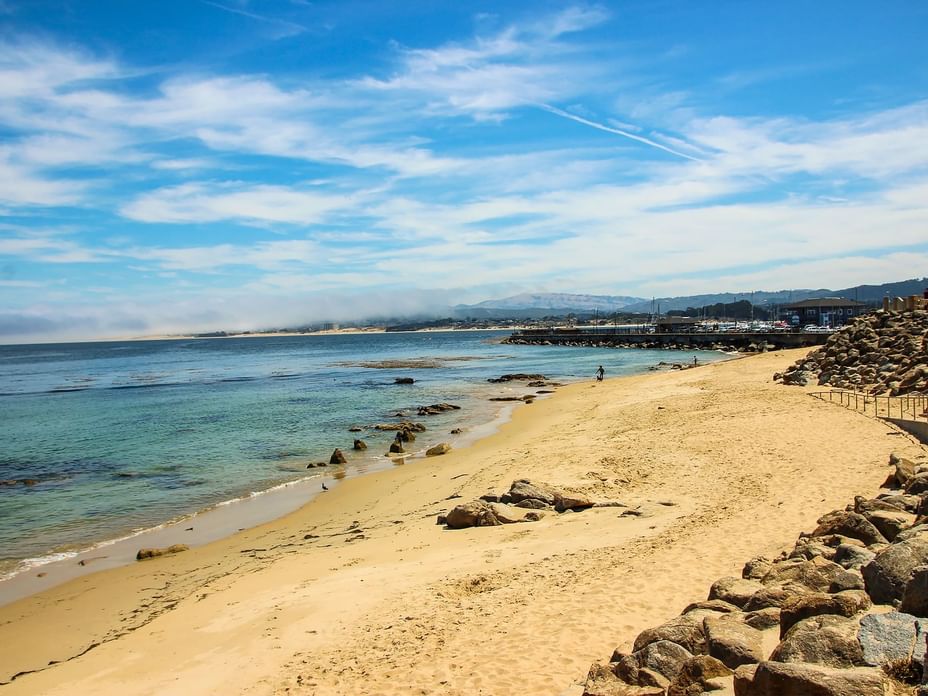 Monterey County is the best destination for those who love the outdoors! From biking to hiking and more, there's plenty to do outdoors in Monterey. Check out some of our favorite outdoor activities!
Biking: Make memories and explore the coast of the Monterey Peninsula by bike! Even if you aren't an expert cyclist, you'll have a blast riding along the coast and discovering the numerous lookout stops. From electric to hybrid to classic bikes, Adventures by the Sea offers different biking tours. Are you a Big Little Lies fan? Big Sur Adventures offers a unique guided electric bike tour where you'll visit filming locations from the Emmy-winning series Big Little Lies.
Hiking: Enjoy a dreamy escape to where the air is fresh, the horizon is endless and the ocean views are stunning! Monterey is the ideal place to hike along many beach trails. Asilomar State Beach has a ¾ mile trail to help stretch your legs complete with breathtaking views. Looking for something more strenuous? Climb up Toro Park's nine-mile trail with a 1,800-foot elevation gain for sweeping views of the Bay and Valley!
Whale Watching: Year-round you'll be able to experience one of the most popular outdoor activities in Monterey - whale watching! You could catch a glimpse of humpback whales, blue whales, gray whales, and even dolphins in the Bay. Being the best spot in the nation to view a variety of marine mammals and seabirds makes this a unique experience. Book your all-day whale watching trip with either Princess Monterey Whale Watching or Monterey Bay Whale Watch.
Kayaking: Discover otters, sea lions, and seals in Monterey Bay by kayak! You'll be smiling from ear to ear as you paddle through the water along Cannery Row and meet wildlife up close and personal. There's no better way to capture Monterey's beautiful spots than on the peaceful waters of the Bay. Book your kayaking tour with Adventures by the Sea for a guided session.
Surfing: Always wanted to learn to surf? Carmel Beach on the scenic Monterey Peninsula is the perfect place to learn! Big Surf Adventures offers individual and group lessons to help you learn the fundamentals of surfing. Whether it's your first time or you're eager to improve your skills you'll have a great time hitting the waves!
There's plenty to do outdoors in Monterey, your itinerary will be filled with spectacular places to enjoy! You'll have your day packed with biking, hiking, whale watching, kayaking and surfing, all while ditching the crowds. We hope you'll plan for a future visit to our hotel located right in downtown Monterey, The Monterey Hotel.