Valentine's Date Ideas
How to Safely Celebrate Vday in Oregon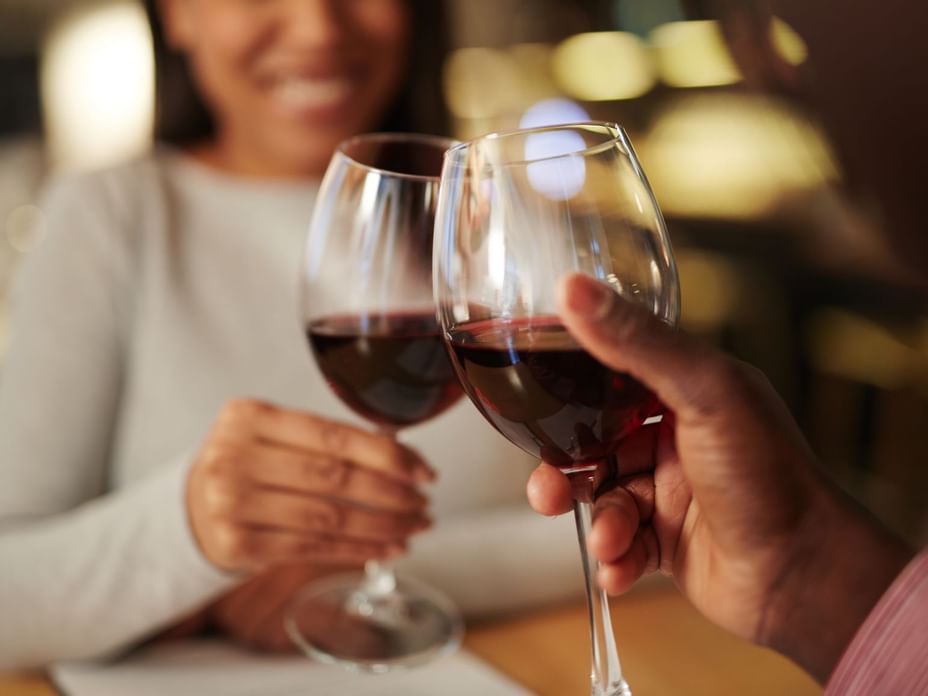 Valentine's Day is almost here! While this year may look a bit different than past years due to COVID-19, you can still celebrate romance during quarantine. Here are a few fun date ideas for a romantic evening in Silverton, Oregon:
Book a Valentine's Weekend Getaway, at the Oregon Garden Resort. Nestled in Silverton and overlooking the 80-acre Oregon Garden, this resort makes for a romantic getaway. Treat your Valentine to a safe and romantic escape with their Valentine's Dinner Escape package. This special, all-inclusive room service package is available every weekend in February. Rates start at $189 on Friday and Saturday nights and $169 on Sunday nights. For your safety, dinner will be delivered to your room.
Add to the dreamy getaway with a Couples Signature Massage at their onsite spa!
Go Wine Tasting, in the Willamette Valley! Enjoy a safe wine tasting experience at one of the many Willamette Valley wineries. The Oregon Garden Resort is near some of the best wineries in the region. Enjoy outdoor tastings and discover delicious small-lot, boutique-styled wines, including Riesling, Viognier, Pinot Gris, Chardonnay, Pinot Noir, Syrah, and Malbec.
Some of our favorite wineries include Wooden Shoe Vineyards, Pudding River Wine Cellars and Christopher Bridge Wines - just be sure to call ahead to make your tasting reservations. Guests staying overnight at the Oregon Garden Resort receive exclusive deals to numerous wineries in the Cascade Foothills area. Guests must show proof of lodging at the Oregon Garden Resort by showing their room key card or confirmation email to winery attendants.
We strongly recommend calling each winery before you visit to confirm hours of operation.
Explore the Outdoors, and walk The Oregon Garden or hike Silver Falls! Walk hand in hand through the lush, 80-acre botanical Oregon Garden. The Garden features a diverse collection of beautiful and unique plant species. Not too much further away is Silver Falls State Park. With ten magical waterfalls, Silver Falls State Park is an outdoor enthusiast's dream come true. Discover clear, trickling streams and lush, green flora as you explore one of the West's most scenic settings.
Adventuring outdoors, while maintaining social distancing, can be charming too!
Plan your romantic getaway to Silverton, Oregon this February with these great date ideas and you will have a passionate weekend away with your significant other.