Say "I Do" at a Moonstone Hotel Property!
Why you should get married at a MHP.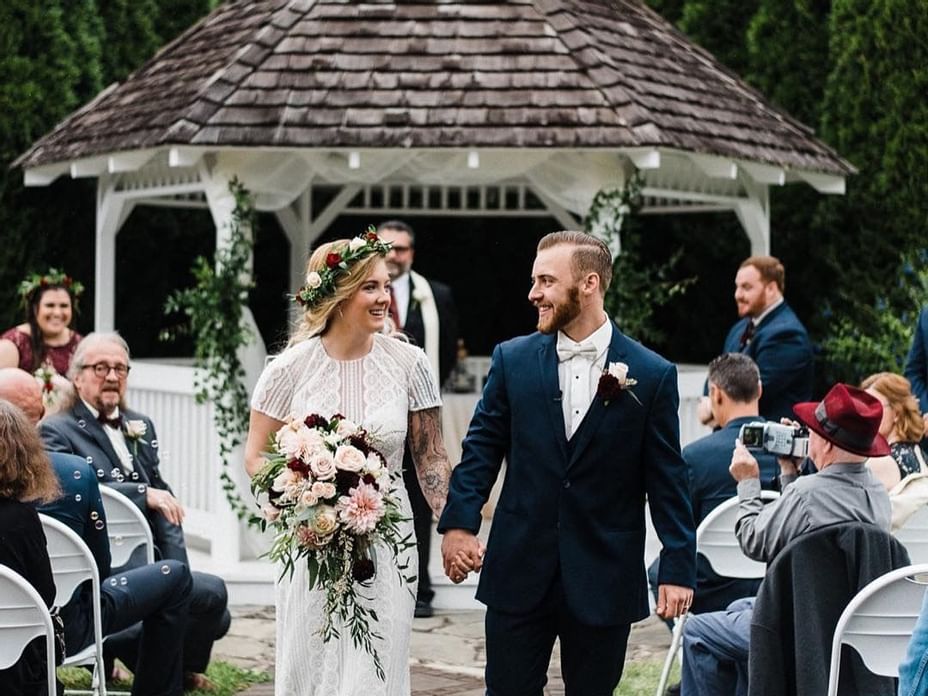 Say "I Do" to gorgeous views! Moonstone Hotel Properties has a variety of wedding venues in Oregon and along the California coast with fantastic garden landscapes. Our hotels are all-inclusive wedding venues complete with excellent service to make your dream wedding a reality! Here's why you should get married at a Moonstone Hotel Property:
Views!! All of our wedding venues offer great settings in either Oregon or the Central California Coast. From views of the Willamette Valley to being wed amongst the pines, you'll find yourself falling in love with the natural beauty of our garden-themed hotels.
All-Inclusive. We pride ourselves on being an all-inclusive venue that welcomes everyone from kids and dogs to betrothed pairs from near and far. Whether you choose to share your joyous day with 20 guests or 200, we have all-inclusive packages available. Our venues offer catering, overnight accommodations and more onsite.
Excellent Service & Wedding Planning Teams. Having a team who understands and supports you during the planning process is vital. All of our event teams are here to help make your day special! Skip worrying about the details and trust us to make your day amazing. A recent bride, Jamie, left us an amazing recommendation saying:
"We came to Cambria Pines Lodge to get married 2 weeks before our wedding date and they were able to squeeze us in in such a short time! Holly the sales rep for wedding events was great. She helped us with ideas and even found some decorations to fill in our tables because we were on such a tight budget and had so little time. Holly was there whenever I needed her either asking a question about our wedding package or having issues with equipment or something during our wedding."

At Moonstone Hotel Properties, we believe in love and can't wait to help you plan your special ceremony at any of our properties. For a gorgeous Central California Coast wedding, visit Cambria Nursery and Florist or Cambria Pines Lodge. Looking for the perfect PNW venue in Oregon? The Oregon Garden Resort in Silverton and The Village Green in Cottage Grove are romantic locations for your dream destination wedding. Be sure to check out our special wedding packages too.