Small Town with a Not-So-Small Food Scene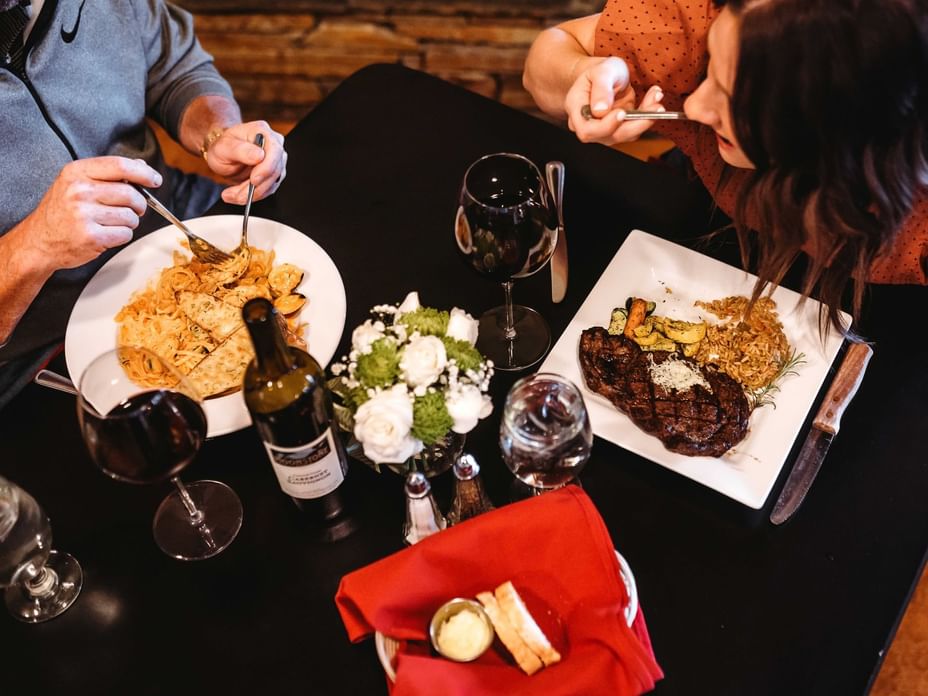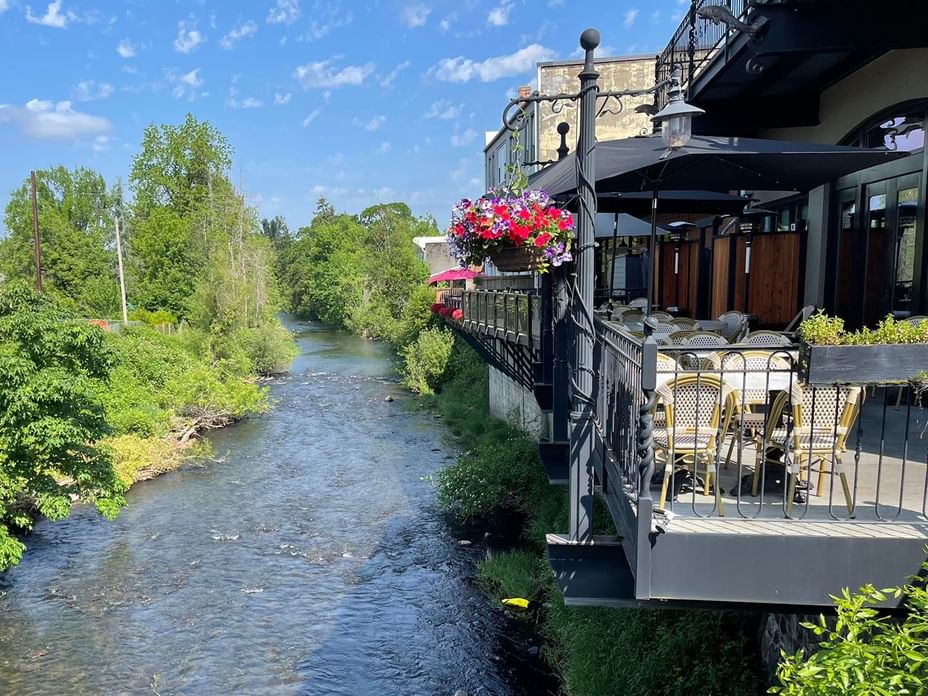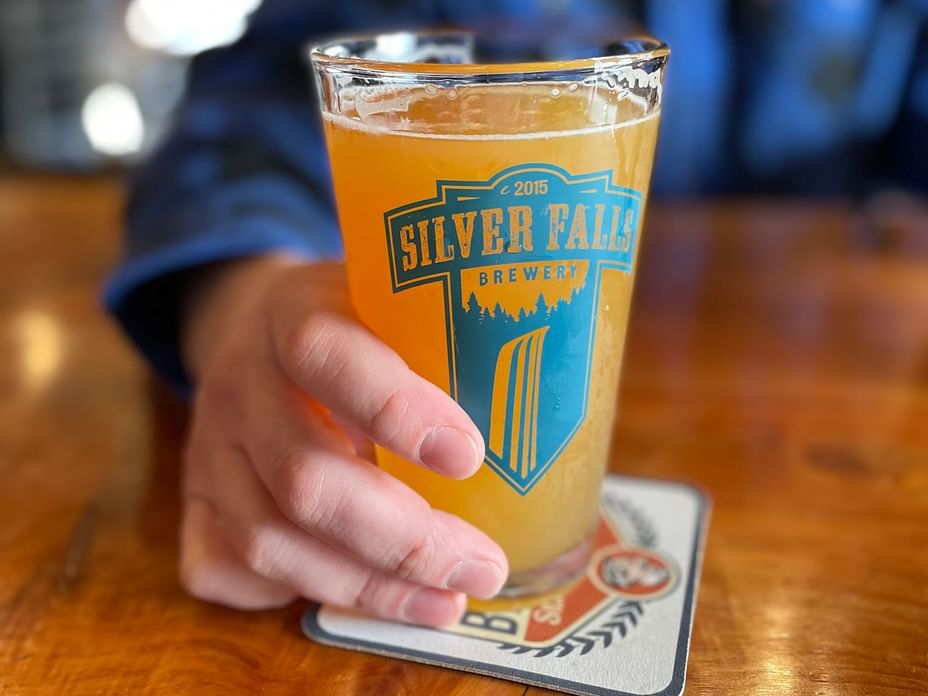 Nestled in the heart of the Willamette Valley, Silverton offers a delightful surprise for food enthusiasts seeking a memorable getaway. The Oregon Garden Resort is the perfect base to explore the town's vibrant culinary scene. From upscale eateries to relaxed outdoor dining options, Silverton has something to satisfy every palate. Join us as we embark on a culinary journey through the charming streets of Silverton and discover its remarkable food scene!
Garden View Restaurant: Dine in a Garden Setting
Nestled within the Resort's serene surroundings, the Garden View Restaurant offers a delightful ambiance that perfectly complements its farm-to-table cuisine. As you enter, you'll be greeted by panoramic views of the lush gardens, creating a tranquil and inviting atmosphere. The menu showcases the region's finest ingredients, with a focus on seasonal dishes that highlight the flavors of Oregon.
Book the Dinner Escape package at the Oregon Garden Resort and enjoy deluxe hotel accommodations, dinner in the Restaurant with a bottle of house wine and breakfast in the morning.
Noble Fox: A Gastronomic Haven
With a menu that showcases the best of Oregon's seasonal produce, The Noble Fox delights patrons with creative flavor combinations and impeccable presentation. Whether you're savoring their signature chicken marsala or indulging in a perfectly cooked steak, the attention to detail and passion for quality ingredients shine through in every bite. Soak in a beautiful Oregon day and enjoy outdoor seating, where the soothing sound of the rushing creek beneath you adds a touch of tranquility to your meal.
The Den: Something for Every Palate
Just a stone's throw away from Noble Fox, The Den showcases an array of family-owned food carts. From gourmet grilled cheese at the Rustic Melt and homemade Costa Rican food at Sabor Tico, to mouthwatering wood-fired pizza at the Old Oak oven, guests will enjoy dining in a relaxed outdoor atmosphere, perfect for a laid-back evening enjoying the view of Silver Creek.
Make sure to save room for dessert! Steps away from The Den is the Silverton Bake Shop. This is an adorable bakery that features delectable homemade bakery items like cookies, scones, brownies, tarts and more.
Akatsuki Sushi Bar: A Taste of Japan
For those craving sushi and Japanese cuisine, Akatsuki Sushi Bar along the Silver Creek is a must-visit in Silverton. From classic rolls to refreshing libations in their lounge, each dish is prepared with precision and care.
Silver Falls Brewery: Craft Beer Paradise
For beer enthusiasts, a visit to Silverton would not be complete without stopping by Silver Falls Brewery. Located just a short stroll from the Oregon Garden Resort, this craft brewery offers a variety of handcrafted beers that will tantalize your taste buds. Pair your brew with their mouthwatering appetizers or indulge in their beer-infused menu.

As the weather gets warmer and the sun sets later, it's the perfect time to explore downtown Silverton and its food scene. We hope you have the opportunity to visit the small, family-owned restaurants that make this town so special! Our Concierge Team is always happy to offer recommendations for dining, local attractions and more.