A Romantic Weekend in Cambria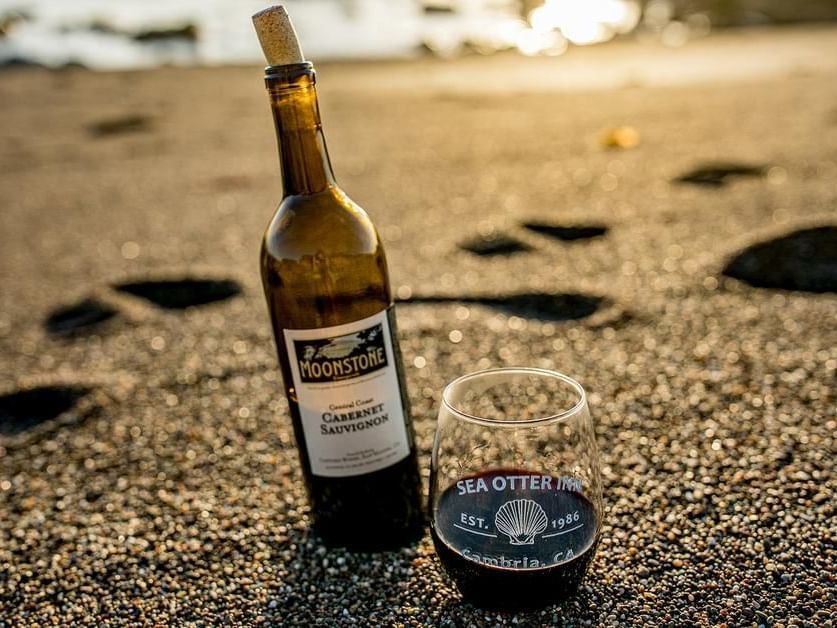 February is finally upon us and there's no better place to celebrate love than in Cambria, California! Leave behind the modern hustle and bustle for a relaxing and romantic getaway with your special someone.
Book a Valentine's Weekend Getaway, at Sea Otter Inn, the J. Patrick House & Inn or Cambria Pines Lodge. Our Cambria properties are the perfect destination for a charming Valentine's Weekend getaway located just moments away from the coziest spots along the Coast. With special overnight packages to choose from, you and your sweetheart are sure to have a memorable time!
Enjoy a Romantic Dinner at the Cambria Pines Lodge Restaurant, with their special decadent menu! Enjoy fresh, regionally-inspired food and drinks with your Valentine. The relaxing and casual environment makes for a dreamy Valentine's dinner c0mplete with beautiful garden views. The delicious menu features steak, seafood, and pasta dishes made with organic, hand-picked herbs, local wines, and of course, mouthwatering desserts.
Explore the Outdoors, at Moonstone Beach! There's nothing more romantic than enjoying a stroll on the beach with your love. Watch for wildlife or go searching for seashells while taking in the stunning ocean views.
Spoil Your Love with Gifts, from Cambria Nursery & Florist! This one-stop shop carries unique and thoughtful gifts for your Valentine. From self-care products and decor to houseplants and succulents, there's something for everyone! As a florist, they also create beautiful Valentine's arrangements so be sure to pre-order one in advance.
Plan your romantic getaway to Cambria, California this Valentine's Day with these local tips and you will have a passionate weekend away with your significant other.