Beyond Basics: A Bed for All Seasons
Create A Garden Bed Perfect for All Seasons!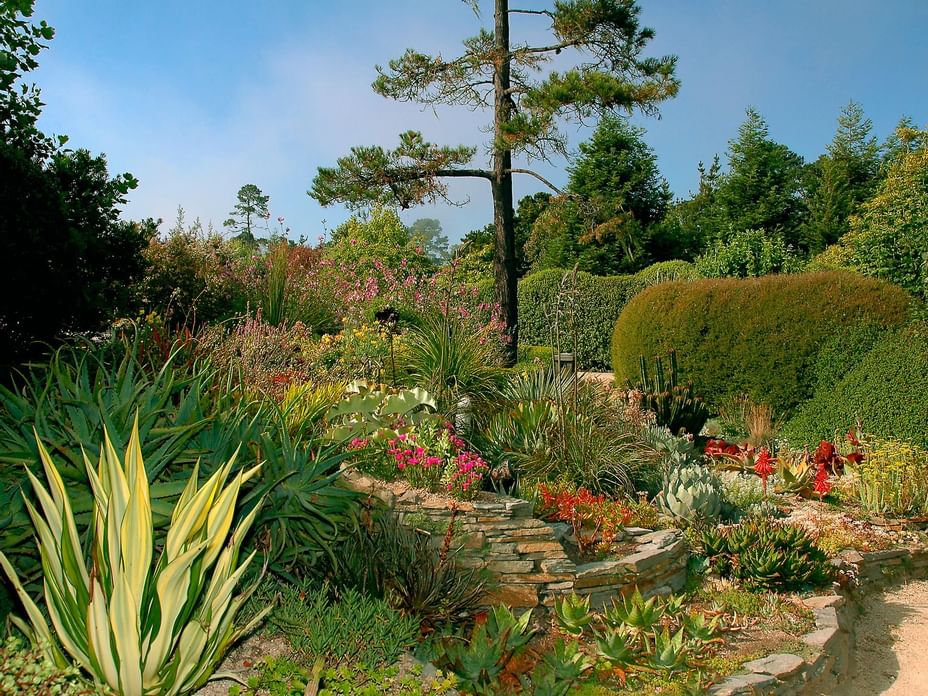 This Spring, create a garden bed perfect for all seasons! These 5 tips from The Oregon Garden's Operations Manager, Delen Kitchen, have you covered:
Consider plants for their foliage color, shape and size - not just their flowers. Pick out different sized plants, from tall backdrop shrubs to small foreground grasses along with a variety of textures, such as the broad leaves of Bergenia and the Cousin Itt-like foliage of Hakonechloa, for a unique garden bed. Also keep in mind that nature's palette consists of so much more than shades of green, from the deep-purple of smoketree to rusty orange Heucheras.
Choose plants with flowers and fruit that are inviting to wildlife. Not only are plants like catmint and veronica attractive to humans, but they're also enticing to pollinators! Other excellent choices include salvias and penstemons, which brighten up any bed with lively color while welcoming wildlife like bees, butterflies and hummingbirds. Another handy trick - one that makes your job in the garden easier - is to leave dried seed heads intact through the winter. Not only do they provide architectural interest in the garden, but they also help feed animals during the leaner months.
Don't be afraid to utilize edible plants outside of the vegetable garden. Many medium-sized fruiting shrubs like blueberry, currants and pineapple guava perform well in a mixed bed, where their fruit can serve both as a colorful accent and a seasonal snack for humans and animals garden-goers alike.
Set the tone of your bed with a unified color palette. Mixed beds often look best with an overarching color scheme, so as not to distract the eye. And while many feature an assortment of greens in various shapes and textures, you can build a bed around any color you like. Establish a warm palette with flowers like orange daylilies and yellow rudbeckia, or a cooler tone with blue-leaved sage, olive and hosta. From here, you can add contrasting colors sparingly to create points of interest as desired.
Create repetition but break up the monotony by using similar but different plants. Utilizing different sizes and textures of plants can keep a garden interesting, even when there's an abundance of uniform green. For example, create depth and interest by combining the large, lobed leaves of hydrangea, the elongated branches of a weeping Norway spruce and the fine, feathery foliage of coreopsis.
Still not sure where to start? Make a trip to The Oregon Garden and gather inspiration for your own garden bed! The Oregon Garden is beautiful all year-round, and you'll find volunteers and staff on site who are more than happy to share their expertise.