Calling all Engaged Couples!
50% Off Lucky in Love Deal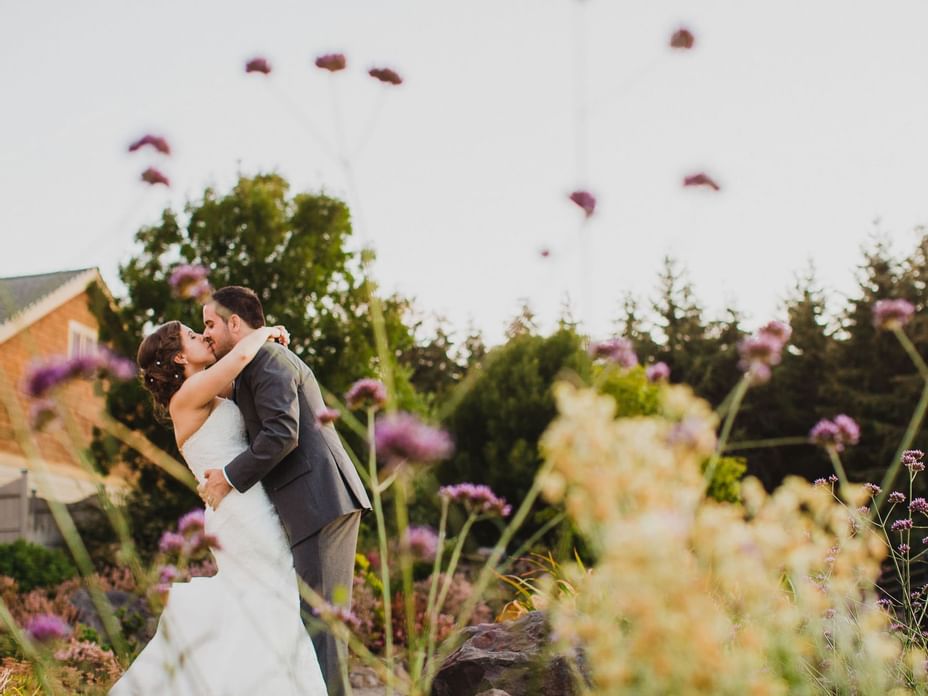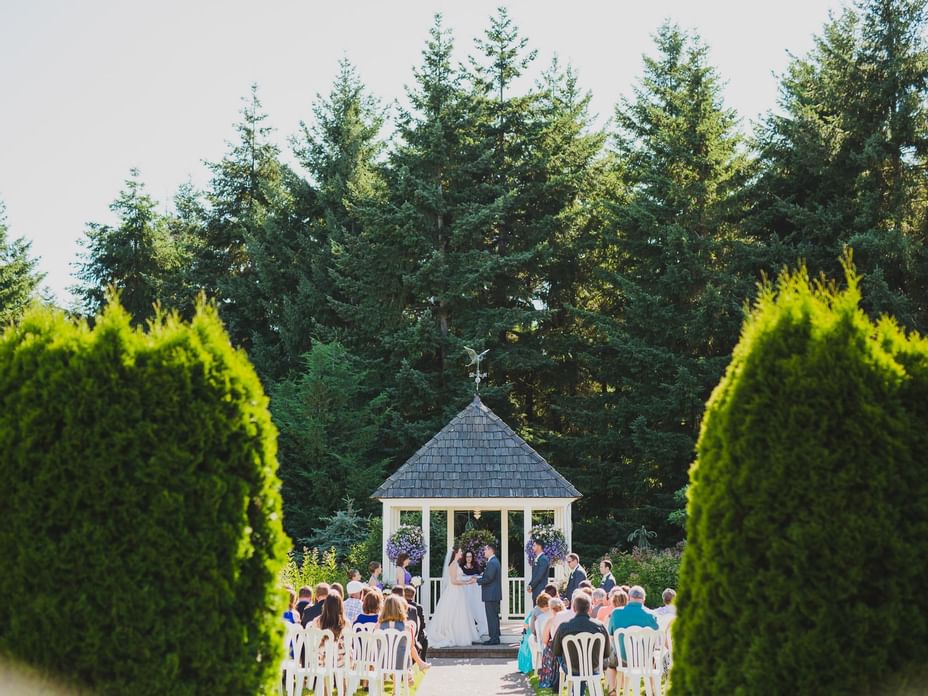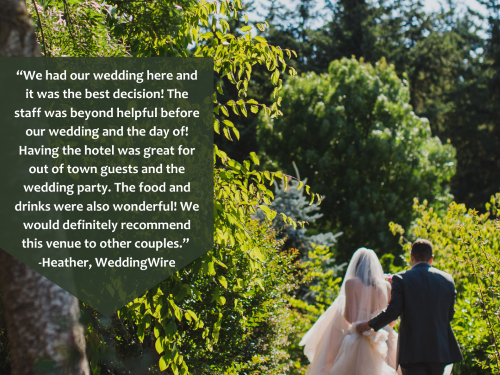 We're feeling lucky this St. Patrick's Day and we want you to feel lucky too! If you are recently engaged and looking for a perfect, serene destination for your wedding, consider the Oregon Garden Resort. Overlooking the 80-acre Oregon Garden, the Oregon Garden Resort is a magical spot for your upcoming wedding.
We know wedding fees can be daunting, which is why for a limited time we are offering a Lucky in Love promotion that is valid for 50% OFF your 2021 wedding venue rental! To receive this lucky offer, book your wedding venue rental by March 17, 2021. Event dates applicable for this deal are April-November 2021.
Our beautiful resort features an outdoor Wedding Garden or an indoor Orchid Ballroom for all wedding sizes. Located in the Willamette Valley region, our all-inclusive wedding venue offers 102 guest rooms, a Bridal Suite to get ready in, an onsite spa, Restaurant, Lounge and more!
When it comes to the day-of preparation, leave the details to us. We want your special day to be stress-free. For your wedding, we offer an in-house caterer, set-up and take-down crew, service staff and a full bar. Do you need recommendations for the best flowers or the tastiest cake? We have a preferred vendor list that we're ready to share with you.
If you're interested in taking a tour of our beautiful venue, we offer three contactless options for you to choose from:
Virtual Tour

Self-Tour

In-Person
Schedule your tour today and contact our team to book our Lucky in Love promotion while this offer lasts! Interested in a garden-themed wedding but need to know more? Check-out a past blog post where we talk about how the Resort can be your dream garden venue.