Get Your Waterfall Fix Near Silverton, Oregon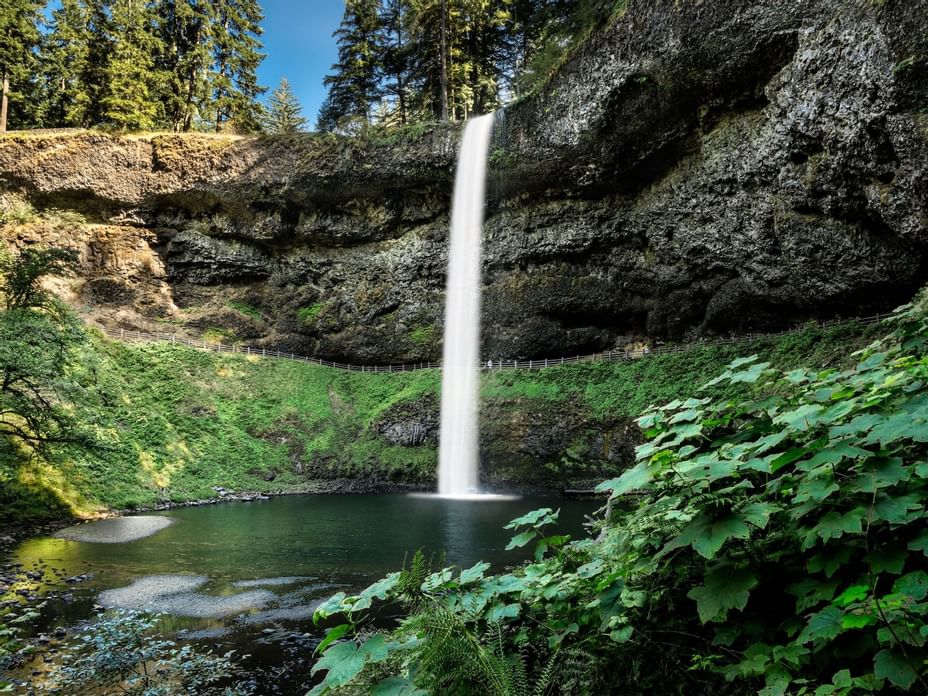 There is just something so awe-inspiring and magical when it comes to waterfalls. Lucky for us, Oregon offers so many amazing trails that lead up to these worldly wonders and our property, the Oregon Garden Resort, is nearby some of the best waterfalls. Read on to find out the four best waterfalls near Silverton, Oregon to get your fix.
Silver Falls State Park - 20024 Silver Falls Hwy SE, Sublimity, OR 97385

Located just 25 minutes away from the Resort, Silver Falls State Park features 10 beautiful waterfalls. While you don't need to hike the entire 7.2-mile loop, we highly suggest checking out the famous South Falls and experiencing firsthand what it's like to stand behind a waterfall.
Abiqua Falls - Crooked Finger Rd NE, Scotts Mills, OR 97375

45 minutes away from the Resort, you'll find Abiqua Falls. This hidden gem offers views of a stunning 92-foot-tall waterfall! The trail is less than a mile and well worth the journey to see the waterfall in person.
Upper or Lower Butte Creek Falls

About 45 minutes away from the Resort is Butte Creek Falls. This gorgeous, short hike shows off two beautiful waterfalls in the foothills of the Cascade Mountains. The well-maintained trail is a wonderful place to get out in nature and fall is the perfect season to capture some spectacular photos.
Shellburg Falls

Southeast of the Resort, less than an hour away, is the breathtaking Shellburg Falls. The out-and-back 2.8-mile trail leads up to a waterfall that you can walk behind! This is the perfect waterfall trail for beginners since there is not too much elevation change.
Plan your next getaway to Oregon and don't forget to check out the many gorgeous waterfalls our state has to offer!