Why We Love Winter Weddings
Winter Weddings Can Be Magical Too!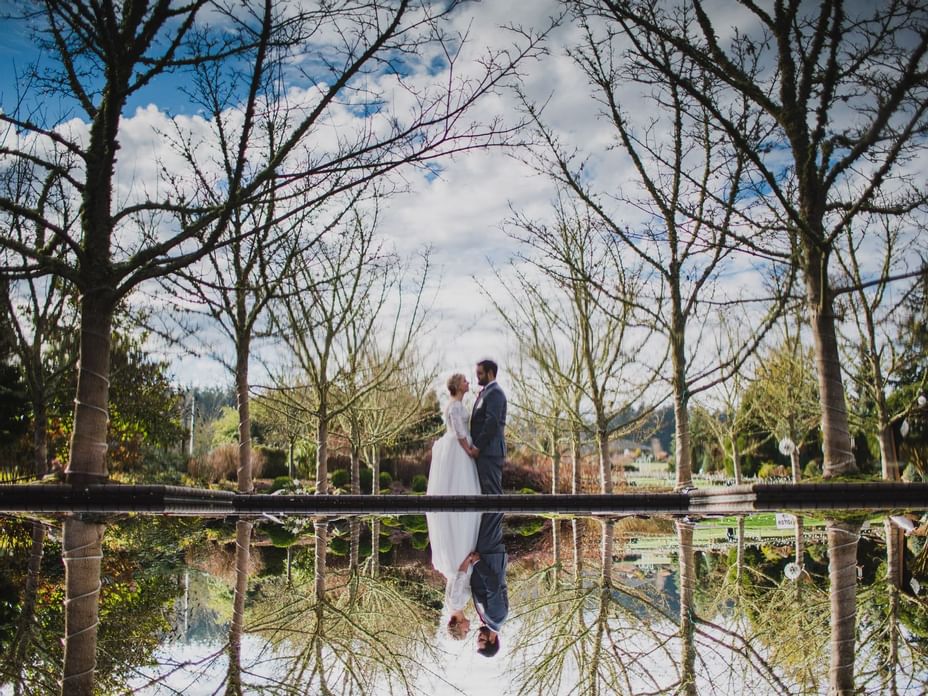 Summertime is known as the most popular season to say "I Do,' but here at Moonstone Hotel Properties, we think that winter weddings have a lot going for them! While most couples choose to get married in the warmer months, a winter wedding offers plenty of promise too. Keep reading to learn about why we love winter weddings.
Less Stress About the Weather
Most winter weddings take place indoors so you are free from the worry of the elements. Brides don't have to worry about getting sweaty, or the humidity ruining their hair on their special day! Not to mention, guests and vendors will thank you for taking mother nature out of the equation.
Venue Availability
Vendors and venues book up very quickly in the summer due to it being peak wedding season and sometimes that can come with a hefty price tag. During the winter months, you will find a lot more availability and more room for bargaining.
Cheaper Travel Accommodations
Along with venues and vendors, travel and hotel stays are at a peak price during the summer when school is out and families take their vacations. Take advantage of off-season pricing for both you and your guests!
Bonus Decorations
During the winter months, most venues and hotels will be decorated for the holiday season which will add to the overall ambiance and experience for your guests. Also, with all the additional decorations around that means less work for you!
No Wedding Fatigue
The summer months are usually jam-packed with weddings and other events which can cause fatigue for your friends and family. Having a wedding during the off-season may mean that it will be the only wedding the guests will be attending for a while. This way they will really look forward to it!
Unique & Amazing Backdrop
Regardless of where you are having your wedding, the winter months offer amazing photo opportunities. Whether it be in the rain, or the snow those pictures will be one to remember and cherish.
The winter months offer amazing advantages for wedding planning, but no matter what time of year you want to have your special day, our event teams are there to help you along the way. Here at Moonstone Hotel Properties, we have a variety of locations on the California coast and in Oregon, for you to hold your wedding year-round! To check out our properties and what these venues have to offer, click here.
Happy Wedding Planning,
Moonstone Hotel Properties